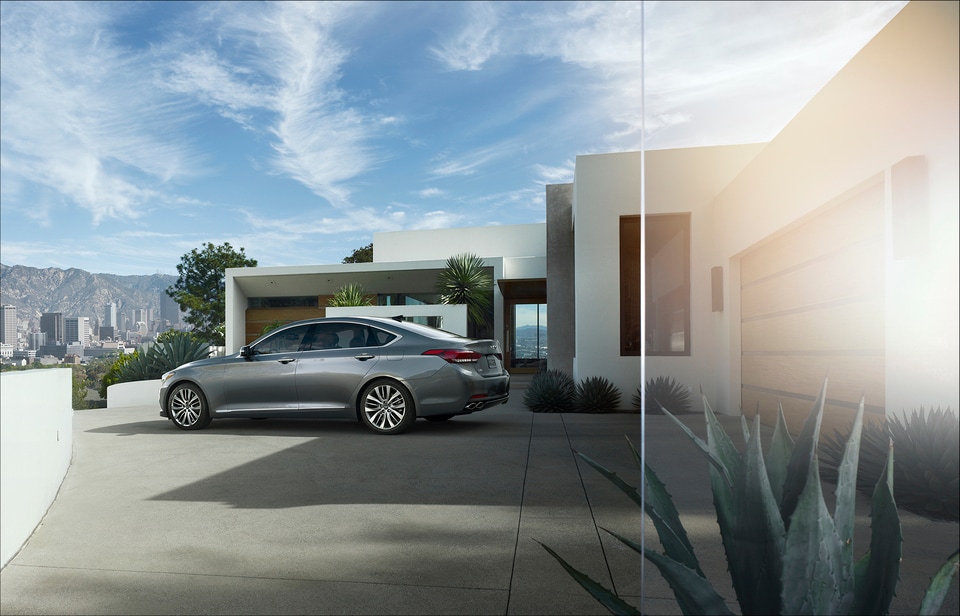 Luxurious and Intelligent Features Create a One-of-a-Kind Experience in this Genesis Sedan
The arrival of the Genesis G80 luxury-sedan has put competitors in the luxury-brand arena on notice. New for 2018, the Genesis G80 delivers more connective and protective features for drivers to love; including performance enhancements and safety features you would've never thought possible. The 2018 Genesis G80 pushes the boundaries of how much you can expect from your luxury-sedan.
Visit Hilton Head Genesis to Test Drive the 2018 Genesis G80 and Learn More
The 2018 Genesis G80 will constantly amaze you from the moment you first see it, past the moment you step inside and beyond. With power-operated and heated front seats and an interior covered and wrapped in premium leather the Genesis G80 will never lack for interior comforts to amaze, but it also goes the extra mile to protect. A full suite of active safety features like automatic emergency braking, pedestrian detection and blind-spot monitoring are included standard, but perhaps the most creative safety feature is the Genesis G80's in-cabin CO2 which can detect rising levels of carbon monoxide in the cabin and flood fresh air as needed to remedy. This incredible Genesis model will have your back in ways you never could imagine, visit Hilton Head Genesis to test drive and learn more.